< Back to blog
How To Deal With An Insolvent Company
January 2, 2020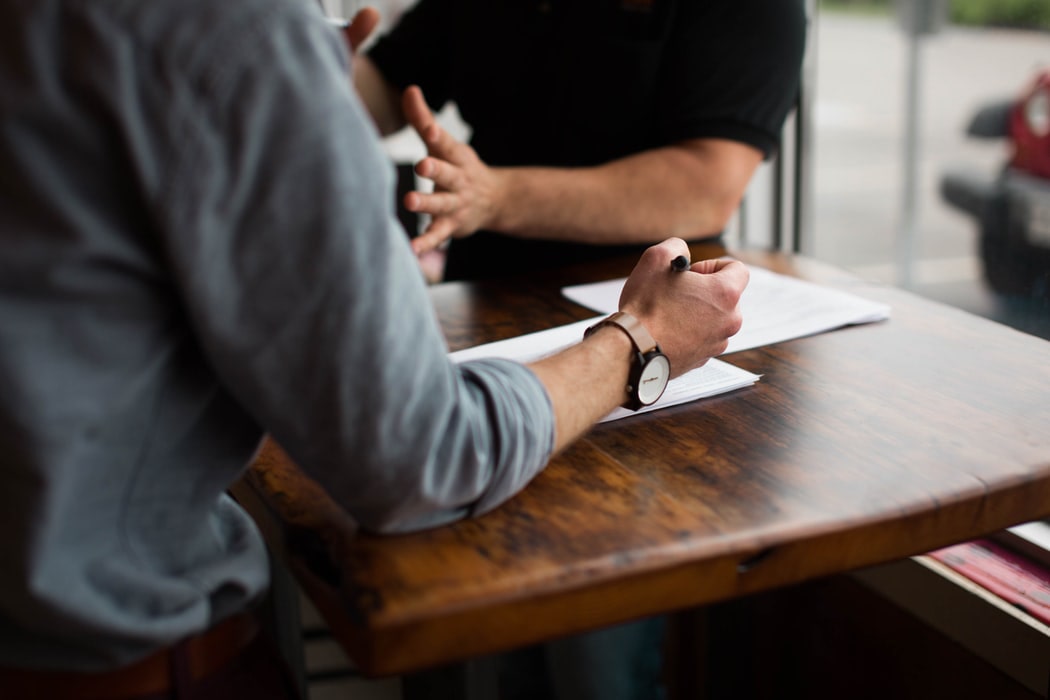 The prospect of an insolvent company is something you may worry about as a director – and you're not alone.
In some cases, you may recognise that your company is severely struggling, and you're not sure what your options are.
In this blog, we'll outline some of the options available to you when dealing with an insolvent company.
Is My Company Insolvent?
First of all, how do you know whether your company is insolvent?
There are several signs that can help you identify the extent of your company's financial problems. Specifically, there are three generic tests which can indicate whether your company is insolvent:
The cashflow test: This involves assessing whether the company is able to pay its debts as they fall due. If not, it may be insolvent
The balance sheet test: Does your company have debts greater in value than its assets? If yes, it may be insolvent.
The legal action test: Does your company have any legal action against it in relation to any unpaid debts? If it does, your company may be insolvent.
For a more detailed look at insolvency warning signs, check out this blog.
Once you recognise that you have an insolvent company on your hands, there are several options available to you:
Do Nothing
If you've received several demand letters from creditors or HMRC and the company is unable to pay them, you can choose to do nothing, ignore the letters and step away from the company.
However, this option is not advisable. If you choose to do nothing, a creditor may serve a petition to wind up the company.
When that happens, an official receiver is appointed to wind up the affairs of the company. Official receivers work on behalf of the Insolvency Service and the courts.
In practice, this can be very expensive, and the official receiver reserves the right to hold a public examination of the directors' conduct during the trading years of the company.
Although on paper you have the option to do nothing if you're unsure how to deal with an insolvent company or are unwilling to address it, it's best to avoid this.
Consult A Private Insolvency Practitioner
Consulting a private insolvency practitioner (IP) as soon as you recognise that you're dealing with an insolvent company is the safest and most appropriate option available to you as a director.
The IP will be able to advise you on most appropriate route for the company, so you'll be complying with your duties as a director.
The IP will review the company's position with you and propose one of the routes below.
Creditors' Voluntary Arrangement
When entering a creditors' voluntary arrangement (CVA), the company essentially enters into agreements with its creditors and sets out a repayment plan over a specified period of time.
The terms of these agreements are outlined in proposals that are drafted prior to entering the arrangement.
An IP will recommend a CVA when they think there is a viable business under the debts that could be saved if given some breathing space from the creditors.
A CVA is a possible route if there is some prospect of continuity in trading, the directors can remain in power, and the creditors are likely to agree to the CVA.
Going Into Administration
The IP will consider administration if they believe the business is viable and able to survive, or if they believe the benefit to creditors would be greater in an administration than a liquidation.
One of the benefits of administration is that a moratorium is placed on the company. This relieves creditor pressure and freezes any legal action, providing the company with breathing space.
Unlike an administration, in a CVA the directors remain in power and their duties continue. In an administration, however, your powers as a director cease. The insolvency practitioner becomes the administrator and takes control.
An administration lasts one year (subject to an extension of up to one year) whereas a CVA is longer.
If an insolvent company goes into administration with the objective of saving the business, and the administration successfully concludes in one year, then the administrator would hand the company back to you.
The company would then be in a better position than it was prior to administration.
For a more detailed look at what happens when a company goes into administration, check out our blog.
Creditors' Voluntary Liquidation
A creditors' voluntary liquidation, or CVL, is the most common insolvency procedure.
The insolvency practitioner will recommend a CVL when the company is insolvent, and the director doesn't want to continue the business.
The liquidator will be appointed to take over the business. They will realise any assets, distribute any remaining funds and close down the company's affairs, allowing the director to walk away from the company.
How To Deal With An Insolvent Company
If you're concerned about how to deal with an insolvent company, you don't have to struggle alone.
Our expert insolvency practitioners in London are available for a free initial consultation to discuss any concerns you may have, and advise on what the best route is for you. Get in touch with us now to find out more.