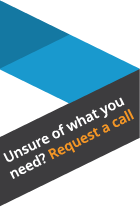 About Us
We are a team of highly qualified Chartered Accountants and Chartered Insolvency Practitioners who have years of experience of working with both large and small businesses.
By analysing the individual aspects of your business, we seek to provide bespoke company insolvency advice with actionable conclusions. We pride ourselves on being an entrepreneurial firm of insolvency specialists and on finding practical solutions that others may not.
Based in Central London, just a short walk from the courts, our insolvency firm is easily accessed from all corners of the country – being well connected to all major London rail stations.
We're rated 5 stars on Google and have been featured in the Financial Times, The Gazette and The Times, as well as in a wide range of other reputable publications.
Hudson Weir are ICAEW-accredited licensed insolvency practitioners.
The team is headed up by Hasib Howlader, who is a licensed insolvency practitioner, chartered accountant and chartered tax adviser. 
Hasib has experience in a wide range of financial specialisms as well as an excellent knowledge of business development, so rest assured that you're in safe hands working with Hudson Weir.