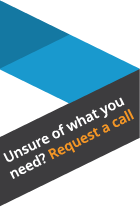 Resources
Creditors Guides (England and Wales)
Here are a set of guides produced by R3 suitable for distribution to unsecured creditors which explain the rights of creditors during an insolvency process.
Creditors' Guides to Fees
Produced by R3, here are some guides regarding Fees.
Policies
Clients' Money Regulations
We may, from time to time, hold money on your behalf. The money will be held in trust in a client bank account, which is segregated from the firm's funds. The account will be operated, and all funds dealt with, in accordance with the Clients' Money Regulations of the Institute of Chartered Accountants in England and Wales.
In order to avoid an excessive amount of administration, interest will only be paid to you where the amount earned on the balances held on your behalf in any calendar year exceeds £25. If the total sum of money held on your behalf is enough to give rise to a significant amount of interest or is likely to do so, then we will put the money in a separate designated interest-bearing client bank account and pay the interest to you, which subject to any tax legislation, will be paid gross. A separate account will always be opened where the total amount held exceeds £10,000 for a period of more than 30 days.
We will return monies held on your behalf promptly as soon as there is no longer any reason to retain those funds.