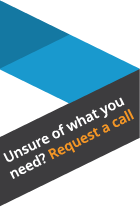 Debt Advice
When dealing with debt, there are often several available options or solutions.
Some of these may be more formal, such as declaration of bankruptcy, or an IVA.
If cash flow is insufficient and creditors are owed unpayable debts, a Creditors Voluntary Liquidation may be the best option.
Other options would be less formal, such as drawing up debt management plans.
Hudson Weir can point you in the right direction of whatever is most suitable for your situation.
Our focus is to propose and direct the best possible solution that will ensure long-term, sustainable solvency – whether that is for your personal or business finances.