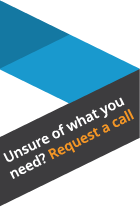 Personal Debt
Personal debt is debt owed for which you personally are legally responsible.
Personal debt can involve more than one party, for example, if you and your spouse take out a loan together for a car.
In this case "personal" just means "non-business."
Debts may be secured or unsecured, depending on whether some form of collateral has been put up.
In the UK, £1.436 trillion was owed in personal debt at the end of May 2015.
The source of personal debts varies from case to case, though the majority of personal debt in the UK is tied up in mortgages.
Personal debt can result in significant stress, reduced standard of living and even legal issues.
If you have concerns about your levels of personal debt get in touch with our team of expert London insolvency practitioners at Hudson Weir to find out what solutions might be available.