< Back to blog
High Court Writ: What Are Your Options And Rights?
July 28, 2021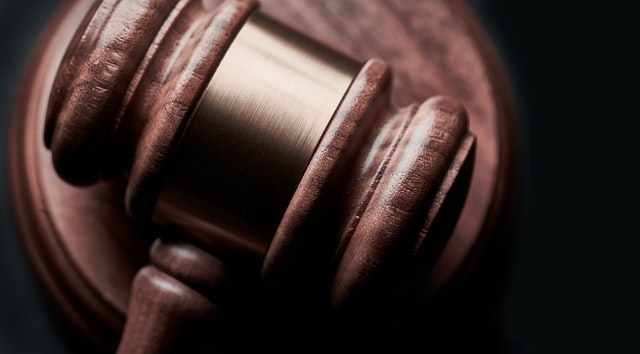 Receiving a high court writ can be a difficult situation to resolve, but there are several options available. Let's look at what is a high court writ and what your rights are.
The main type of high court writ is the high court writ of control - it's a formal written order issued on behalf of creditors, to recover debts owed to them.
The deadline to reach an agreement is seven days. After this, a high court enforcement officer - also known as a bailiff - visits and may take away valuable assets from you or your business.
Below we'll run through ways to pay the debt, as well as how to get a high court writ set aside.
We also answer a common question you may have about your rights: can a high court enforcement officer enter my home?
Debt payments
Unless the debt is in dispute, the simplest solution is to pay back the creditors, in full and on time. However if that's not possible, then explore other options.
If you could afford to pay the debt in instalments, try to arrange a repayment plan with the creditors.
Otherwise, is there any other way you could raise the required funds in time, without increasing the debt further? Can you restructure finances to free up capital?
When there's no straightforward solution, we recommend getting professional support from experts in managing debt.
How to get a high court writ set aside
If you can't find a solution in time, there's another option.
Seeking a stay of execution could give you longer to come up with alternative arrangements and this is also how to get a high court writ set aside.
If eligible, a stay of execution allows you to suspend a high court or county court judgement while you reach an agreement with creditors to pay off the debt.
You use a N245 form to propose a new repayment plan. Taking care to include detailed, accurate bookkeeping and forecasting on this form will improve the likelihood of a favourable outcome.
There's also the N244 form - this is how to get a high court writ set aside by challenging it.
If the N244 application is upheld then the judgement is put on hold and a court hearing takes place, requiring evidence from the creditor and the debtor.
Working with an insolvency practitioner
There are other possible solutions, some of which only an insolvency practitioner can provide.
When faced with a high court writ and high debt, one option might be a Company Voluntary Arrangement (CVA).
If granted, this could enable your company to continue trading while also paying back debts to the creditor.
Let's look now at what could happen if no agreement is reached for a high court writ, as well as the role of high court enforcement officers.
High court enforcement officers
A high court writ permits bailiffs to enforce the claim by visiting the debtor to receive payment or agree a repayment plan.
In the absence of debt repayment, a high court writ also allows high court enforcement officers to seize assets.
Without a resolution, the result could be a public auction to repay the debt - plus interest, court fees and enforcement costs.
To take control of assets, a high court writ entitles bailiffs to enter a building.
Can high court enforcement officers force entry into my home?
You are not obliged to let a high court enforcement officer into your residential property.
This applies to a combined residential and business premises too, or a commercial property with accommodation attached to it.
A high court enforcement officer cannot force entry, except for specific circumstances including a broken agreement.
Other rules a high court enforcement officer must obey are:
Only visiting between 6am-9pm
Entering via a door only, not a window
Not entering if only children under 16 or vulnerable people are present
You also have rights regarding the type of belongings they can take away.
Bailiffs can force entry to a commercial premises if needed; however, they will always give the occupier reasonable notice in the hope of a more peaceful resolution.
Receiving a high court writ: next steps
The ideal way to resolve a high court writ is to act as quickly as possible, bearing in mind your right to a seven day deadline before a bailiff can visit.
Unless you dispute the debt, paying it early is the least stressful option.
We've addressed several key questions here, such as 'what is a high court writ?', 'how do you get a high court writ set aside?' and 'can high court enforcement officer force entry into my home?'
There are other possible options, so if you've received a high court writ or need debt advice, please get in touch with our team of expert insolvency practitioners without delay.