< Back to blog
Warrant Of Control: What Does It Mean And What Happens Next?
December 18, 2020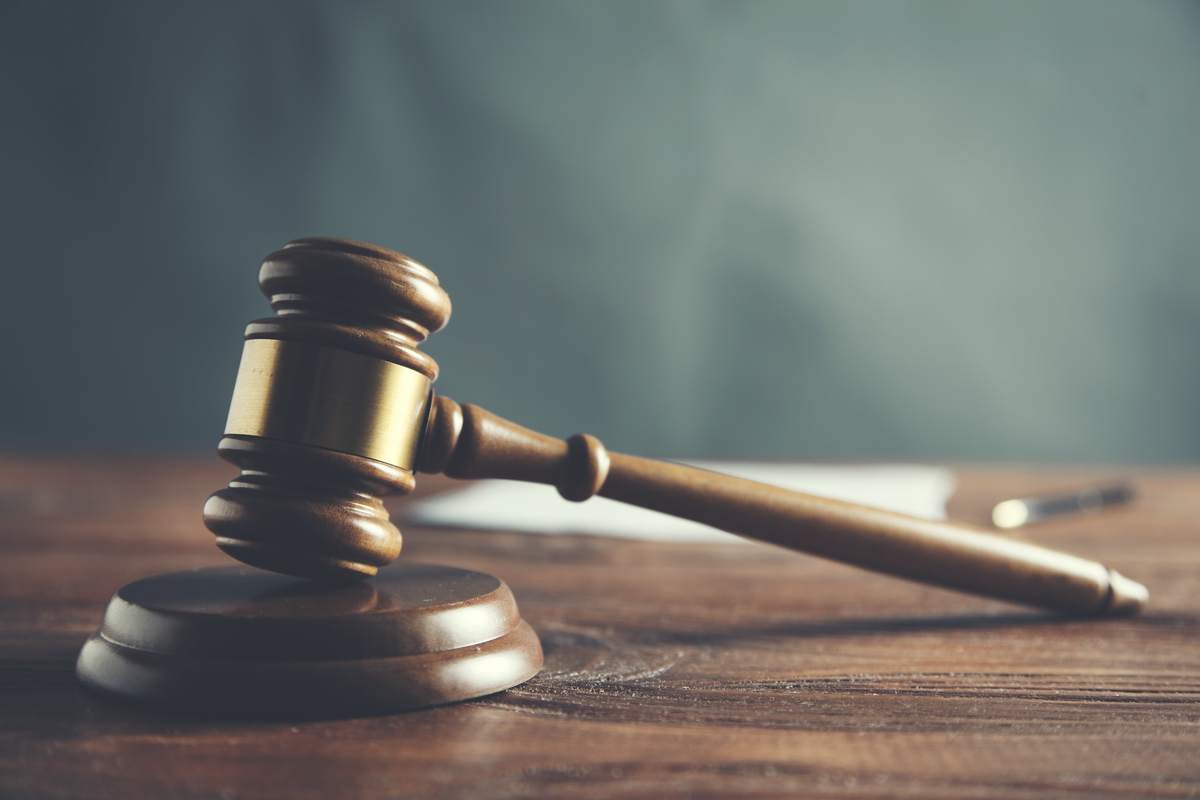 If you have a county court judgment (CCJ), you may have heard of a warrant of control - or you may have already received one.
If this is the case, don't worry - we're here to help. In this article we'll explain what happens when you receive a warrant of control, and answer some common questions about them.
What is a warrant of control?
A warrant of control or high court writ is a legal document that may be issued if you have a CCJ that you haven't paid. The warrant authorises enforcement agents - or bailiffs - to try to take control of your possessions in order to encourage you to pay your debt.
Read more about what your rights are if you receive a high court writ.
When a warrant of control is issued, you will be sent an enforcement notice. This notice will give you seven days to pay your debt. If you haven't paid within seven days, county court bailiffs have the right to visit you to try to seize your possessions
If the bailiffs seize your goods, they may then sell them at auction to reclaim the money you owe.
Why have I received a warrant of control?
If a creditor has taken out a CCJ against you, and you haven't paid it, they can apply to the court for a warrant of control to try and recover the money you owe.
This is the only situation in which a warrant of control can be issued. It is illegal for the court to grant a warrant of control without prior CCJ proceedings.
What happens after I receive a warrant of control?
As mentioned previously, you will receive an enforcement notice that should give you seven clear days' notice that the county court bailiffs are due to visit you. 'Clear days' don't include Sundays, bank holidays or Christmas day.
If you don't pay within seven days, it's likely the bailiffs will visit you - however, there are strict rules that bailiffs must follow. It's a good idea to familiarise yourself with these rules so that you can stand your ground if the bailiffs break them:
You do not have to let the bailiffs in. They aren't allowed to force their way in, unless:
You have previously let them in on a different occasion
They have already taken control of your goods
You have broken an agreement you made with them
They have given you at least two clear days' notice
Bailiffs can only visit between 6am and 9pm. It's illegal for a bailiff to visit outside these hours, and you would be within your rights to call the police if they did.
They can only enter via a normal entry method, like a door. They are not allowed to enter through a window.
What can the bailiffs take?
It's a common misconception that bailiffs can take all of your possessions. However, this isn't true - there are restrictions on what they can take.
Bailiffs are not allowed to take:
Basic household items that are necessary for your or your family's domestic needs. This includes your fridge, washing machine, cooker or microwave, dining table and chairs, bedding and clothing
Medical equipment or items that you need for care
Your landline or mobile phone
Your pets or assistance animals
Vehicles, tools, telephones, computers, books and other items that are essential for your job, business or education (up to a total value of £1350)
Any items that you or someone else is physically using (although they could come back to take them later)
They are only allowed to take goods that you legally own. This means they cannot take items that belong to a third party, including hire purchase items (unless you have completed all your hire purchase repayments).
Bailiffs will usually try to take higher value items like electrical goods, jewellery, furniture or vehicles. In general, they'll take things that can be sold easily at auction for a decent price.
How can I make a payment offer?
After you receive an enforcement notice, you can make a payment offer to the bailiff. If you are unable to pay the debt in full, you can offer to pay in instalments.
You should make your offer as soon as possible after receiving the enforcement notice. If the bailiff agrees to accept the offer, they may not need to visit you or attempt to seize your goods.
It's important that any payment offer you make is affordable. If you're not sure how much you can afford, make a budget that shows your income and expenditure. This will help you work out how much money you'll have left over to pay the bailiff, as well as any other debts.
Send your payment offer to the bailiff in writing, along with a copy of your budget. It's a good idea to try and pay the instalments even if the bailiff does not accept the offer.
Can I stop the warrant of control?
You can apply to suspend a warrant of control by submitting an N245 form to the court.
The court cannot refuse your application, even if the bailiffs have not yet visited - but bailiffs can continue visiting you until the court agrees to suspend the warrant of control.
You will need to pay a court fee when you submit your N245 form. If you have a low income or are on certain benefits, you may not need to pay.
After you submit your N245 form, the court will send a copy to your creditor. The creditor will then decide whether they agree to your application, and the court will notify you of the decision.
Take our quiz to test your knowledge about what to do next if you are issued a Warrant of Control.
We're here to help
If you've received a warrant of control, or need any other debt advice, our team of experts is on hand to help.
Just give us a call or email to organise your free consultation.