< Back to blog
What Is A Debt Relief Order?
September 4, 2023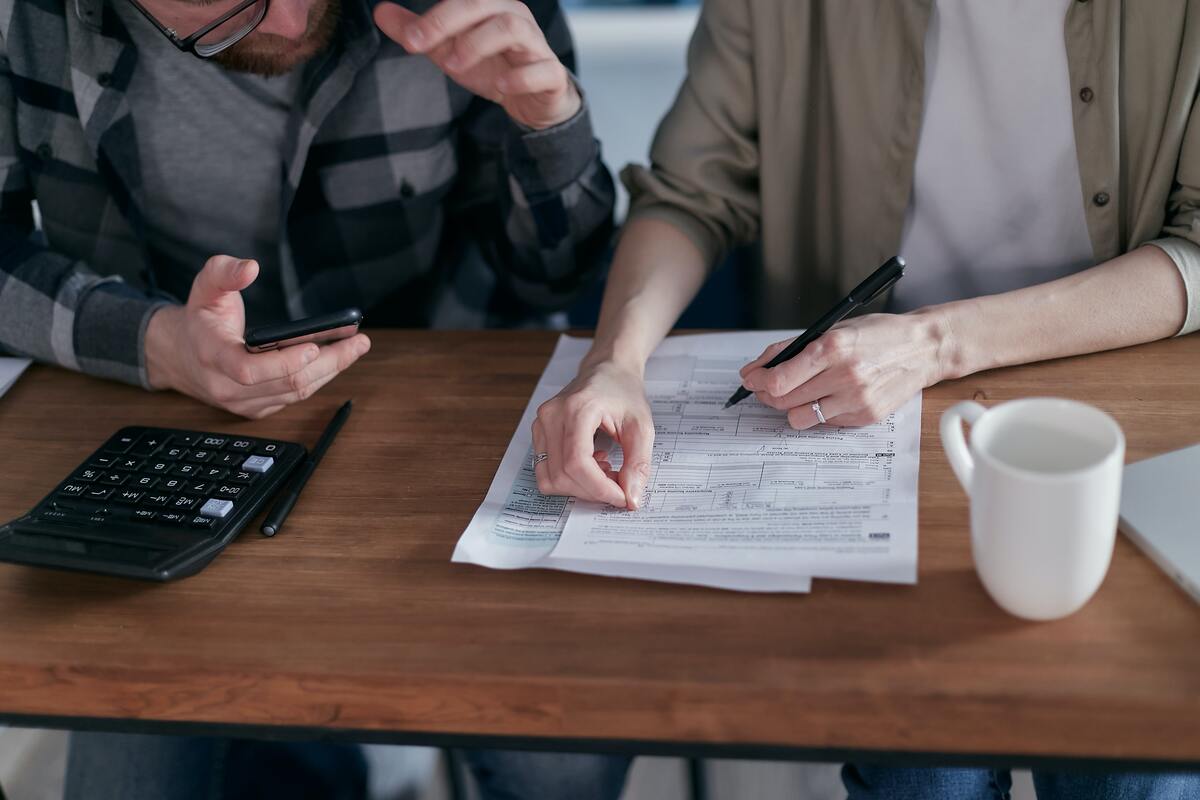 If you're struggling with personal debt, you may be searching online for 'debt relief order UK' looking for a solution to your troubles.
Well, first of all, it's important to note that in order to apply, you must have lived in England or Wales in the last three years, as stipulated by the government.
At the time of writing you cannot currently apply for a debt relief order (a DRO) in Northern Ireland, or Scotland where the Minimal Asset Process is arguably the nearest equivalent.
You could be eligible for a debt relief order if you owe up to £30,000 in total. There are other eligibility criteria, which we'll run through shortly.
So, what is a debt relief order? Getting one is confirmation of personal insolvency, but there are other types.
Other types of personal insolvency
Aside from a debt relief order, in the UK, types of insolvency include:
Bankruptcy: Bankruptcy is an option if either of the following are true, as per guidance from the government:

You self-declare as bankrupt because you can't pay your debts
Creditors apply to make you bankrupt because you have debts to them exceeding £5,000
You break the terms of an Individual Voluntary Arrangement (IVA)

IVAs: An IVA is a contractual agreement with your creditors to avoid bankruptcy, prevent legal action and pay back debts over a more manageable period of time
Bankruptcy, with its laws dating back to the Insolvency Act 1986, is typically a last resort due to the impact it can have.
This includes how long bankruptcy stays on your credit rating.
What is a debt relief order?
The type of personal insolvency we're focusing on in this guide is a debt relief order. But what exactly is a debt relief order?
It's a way to clear your debts and could be an option for you if owing less than £30,000 and if you only have assets of a relatively low value.
To be eligible, your other circumstances must be as follows:
Having savings or valuable goods, or a vehicle if sold today, worth under £2,000 in total (experts will also look into any possessions you've sold in the past two years)
Having insufficient money left over at the end of the month to make debt repayments
Having no IVA, interim order or bankruptcy in your name
You can't have had a debt relief order at any point in the last six years either and as mentioned, you must have lived or worked in England or Wales in the last three years.
If you want to apply for a debt relief order, you'll need to seek some professional advice first.
That's because only approved debt advisers or insolvency practitioners can apply for it, on your behalf and you cannot complete the application by yourself.
Moreover, a debt relief order is not the right option for all circumstances. Experienced advisors can help you find other solutions if required.
Qualifying debts include:
Credit card debts
Loan repayments
Overdraft repayments
Unpaid rent arrears
Unpaid utilities
Unpaid council tax
Unpaid income tax
Buy now, pay later financing
Benefit overpayments
Money owed to friends and family
Several debts cannot be included such as student loans, child maintenance, secured debts, court fines and licences.
A debt relief order typically lasts for 12 months. During this time, if your circumstances change - e.g. if there's an increase to your regular income, or you receive valuable goods - the Insolvency Service must be informed.
You stop making repayments during these 12 months and after that, you won't have to pay back the debts either.
But crucially, there are several restrictions imposed as part of a debt relief order too.
Debt relief order implications
As with other notices on creditor reference files, a debt relief order will usually show on your credit report for six years.
There are other restrictions too. Under a debt relief order, you cannot:
Act as a director of a company: Or create, manage and promote one without court permission - if granted, you must tell anyone you do business with about the debt relief order
Borrow over £500: Without informing a lender about your debt relief order
Apply for another debt relief order: Until after six years from the date it was first approved
Write cheques: If you don't have enough money
Breaking the restrictions can lead to an extension called a Debt Relief Restrictions Order, which can last up to 15 years.
During the 12-month debt relief order period, you still continue to pay bills and other regular commitments.
The Individual Insolvency Register includes a list of all debt relief orders and only removes one three months after it ends.
Summary: Debt relief order UK queries
What is a debt relief order? It's a method of clearing your personal debt if you owe less than £30,000 and only have relatively low value assets to your name.
There are other eligibility criteria too and remember, you cannot apply for a debt relief order if you live in Northern Ireland or Scotland.
A debt relief order will typically feature on credit reports for six years, similar to other notices on creditor reference files.
If you're struggling with debt there are several potential solutions or options. As experienced, highly qualified chartered accountants and insolvency practitioners, we can advise you on the most suitable course of action for your current situation.
For more information about getting a debt relief order in the UK or for any other queries, please get in touch with us.