< Back to blog
What Is A Management Buyout And How Does It Work?
August 30, 2021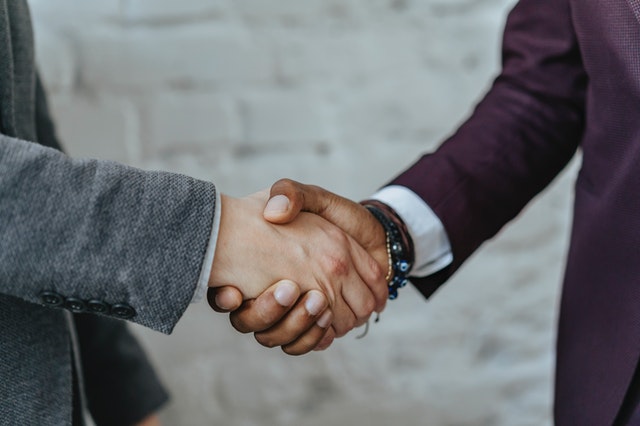 Have you ever wondered: what is a management buyout exactly?
For some companies, a management buyout is an attractive solution when the current ownership model has run its course.
With a different direction and purpose, the business can embark on a new strategy. Its employees will be more aligned on the company's future ambitions than ever before.
In the UK, as an example there have been some notable cases from within the Virgin Group of businesses. Zavvi, Absolute Radio, Liquid Comics and Virgin Wines are among the companies to have undergone this process.
In this article we'll answer some common questions about management buyouts, including:
What is a management buyout (MBO)?
What are the different types of management buyout financing?
We'll also explore management buyout financing, including the role of debt funding.
What is a management buyout?
A management buyout occurs when the new purchasers of a company are the existing management team at the business.
This could be to take ownership of the firm away from a parent company, or out of a group of companies.
There's arguably little other legal difference between this type of buyout and other acquisitions.
Since the buyers should have extensive knowledge of how the firm has been run and its finances, there could be less due diligence required than for other types of buyout. Similarly, the warranty offered by the sellers may be more limited.
For the purchasers, the common appeal of a management buyout is that as employees, they should benefit more than before from any success the company has under their stewardship.
For the sellers, the benefit is the track record of the incumbent management team taking ownership of the business. They should in theory be well equipped to avoid negatively impacting the company's fortunes in the future.
The management buyout could be to acquire all of, or just a large part of, the company in question. It should not be confused with a buy-in management buyout, where the purchasers come from outside the business.
A leveraged buyout is when one company acquires another using a significant amount of borrowed money.
Management buyout funding
Unless the management team pools resources that are sufficient enough to forego the need for funding, there are several ways to secure management buyout financing, including:
Seller financing
Private equity financing
Debt financing
Mezzanine financing
Seller financing requires specific circumstances in order to be a viable option for funding the buyout.
For example, the previous owner may provide a loan, which the new management team pays back with interest over a period of time from company profits during their tenure.
Financing from private equity firms requires investors to provide most of the money. The private equity funds come either as a loan or in exchange for company shares.
Funding using debt financing
Now we'll take a look at the difference between private equity investment and debt financing for a management buyout.
When the financing is secured via debt, the bank which lends the money is accepting the risk. Recently we wrote about the difference between secured and unsecured loans.
However it's very important for the company management to maintain a strong cash flow, or ensure that the company assets remain higher than its liabilities.
This will prevent the debt leading to insolvency. Here are three ways to check if a company is insolvent.
Always remember that if you are concerned about your business' cash flow or balance sheet, seek guidance from specialists in debt advice as soon as possible.
Mezzanine funding is essentially a hybrid of equity and debt financing. For example, if there is a default on repayments, the lender could choose to convert to an equity interest in the business.
Conclusion: What is a management buyout and how does it work?
Management buyouts are company acquisitions by current management teams at the respective business.
The management buyout process works by buyers securing the required financing from either a seller, private equity firm, debt or via a hybrid form of funding.
Debt financing is one of several possible forms of funding how the company's management team purchases the business. If your company is considering this, it's worth seeking advice from experts in company debt solutions.
Please get in touch with Hudson Weir if you would like to discuss any debt-related concerns.