< Back to blog
What Is A Statutory Demand And How Will It Affect My Business?
January 4, 2021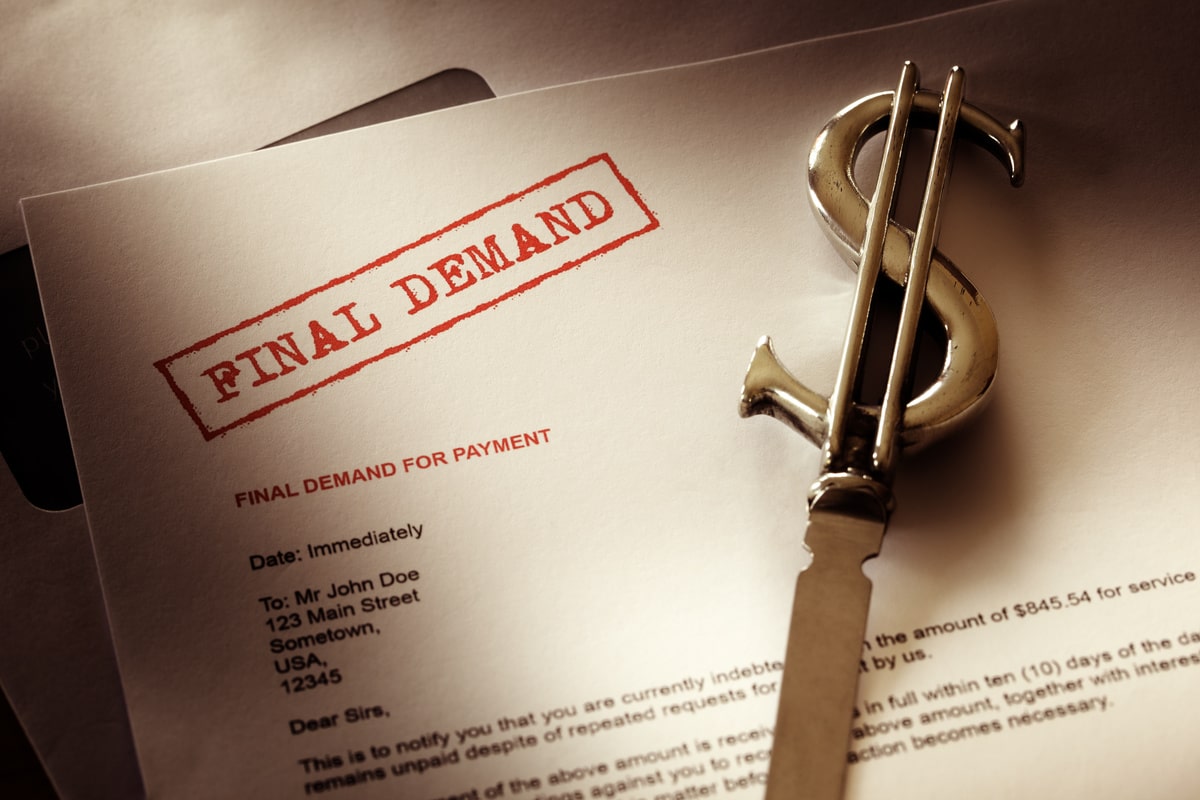 If you've received a statutory demand and aren't sure what to do next, you've come to the right place.
In this article we'll explain what to do if you find yourself in this situation.
What is a statutory demand?
A statutory demand is a formal demand for payment from a creditor. On receipt one, you have 21 days to pay the debt or arrange a payment plan.
Sending a statutory demand requires no involvement from the court, although it may precede court involvement if you don't pay.
Creditors usually use a this as a last resort when they've been unable to collect the money they're owed through informal reminders or negotiation.
A statutory demand is one of the most serious threats a creditor can issue against your business. If you fail to pay or come to an agreement, it's likely the creditor will follow the demand with a winding-up petition.
This could result in the liquidation of your company.
As you can see, a statutory demand is not to be taken lightly and should be dealt with swiftly.
What are the requirements for issuing a statutory demand?
A creditor can only issue a statutory demand to a business if the circumstances meet certain criteria. These criteria are set out in the Insolvency Act 1986:
The debt must be at least £750
The debt must not be in dispute
The creditor must not hold security equal to or greater than the debt
The debt is not already part of a payment arrangement
The creditor must not owe you money
The demand must be made in the correct format and following the correct procedures
There are rules and regulations that specify how a demand must be served. If the creditor does not adhere to these rules, there may be grounds for you to have the demand 'set aside' (more about this below).
The creditor must use a statutory demand Form SD1 and must serve it by:
Giving it to the company director, company secretary, principal officer or manager
Leaving it at your company's registered address or main place of business
Asking a 'process server' to serve it for them
It can only be sent by registered post or put through a letterbox if the creditor is unable to serve it in person.
What happens after my business receives a statutory demand?
If you don't take action quickly, there could be serious consequences for your business.
In most cases, a statutory demand precedes legal action that can result in the liquidation of the company.
You have 21 days to either pay the demand or come to a payment agreement - or 18 days to challenge the demand.
If you don't act within the required timeframe, the following course of events may occur:
The creditor will petition the court to wind up your business on the grounds of non-payment of the demand
You will be served with the winding-up petition
If you don't pay within seven working days, the winding-up petition will be advertised in the London Gazette as a public notice
Once your company's position is made public your bank is likely to freeze your business bank accounts
Suppliers and lenders may cease working with you and other creditors may support the petition and make their own claims
If you do not appeal or respond within a further seven working days, the court is likely to approve the petition and issue a winding-up order
Your company will enter compulsory liquidation, after which it will cease to exist
This can happen very quickly, which is why it's vital to act as soon as you can after receiving a statutory demand.
How can I challenge the demand?
If you believe that the statutory demand is invalid, you can challenge it. If successful, the demand will be cancelled by the court - this is called having it 'set aside'.
You can only have a demand set aside if there is a genuine dispute. To determine whether there are grounds for this, you need to check whether the demand meets the criteria we listed above.
As with issuing a statutory demand, you must follow the correct procedures in challenging it. You must fill in Form IAA, make three copies of it and submit them to the court named on your demand.
For more information on how to challenge a statutory demand, see the government's guidance.
What happens after I challenge a demand?
If the court accepts your application, they will arrange a hearing and the payment deadline will be suspended until then.
At the hearing, both sides will present their cases and the court will either make a decision then, or arrange a further hearing after which a final decision will be made.
If you win, the court will set aside the statutory demand and the payment deadline will be suspended.
Getting help if you've received a statutory demand
Receiving a statutory demand can be incredibly stressful, and we strongly advise seeking professional help to deal with it.
At Hudson Weir, we have many years' experience assisting companies in your situation. Give us a call today for a free, no-obligation consultation.