< Back to blog
What Will Happen To Your Employees When Your Company Goes Into Liquidation?
July 15, 2021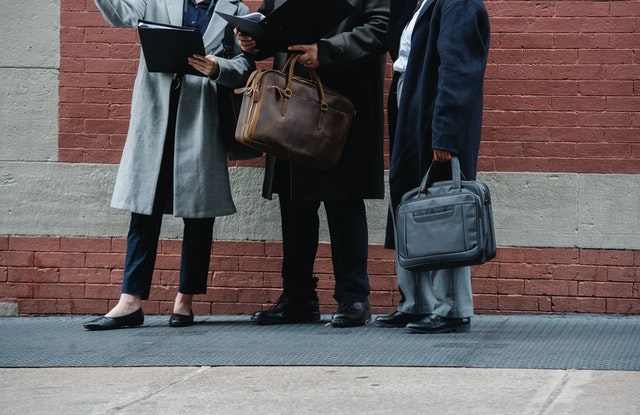 Liquidating a company can be tough - but it is something many business owners have had to face. Sometimes, it is the only viable solution when trading difficulties make it impossible to continue.
For directors and managers, one of the primary concerns is their staff.
In this article, the Hudson Weir team explains what happens to employees when a company goes into liquidation, and the essential liquidation employee entitlements to be aware of.
For tailored guidance and information specific to your business circumstances, please give us a call at your convenience to arrange a good time to talk.
What happens to employees when a company goes into liquidation?
Let's start with the basics. In short, liquidation is a formal process whereby a limited company is closed.
All the assets are sold (hence the term liquidated), and the cash used to pay back creditors, including HMRC and Companies House.
Now, there isn't just one type of liquidation, and it isn't always because a business becomes insolvent.
You can choose to liquidate a solvent business voluntarily.
However, for this article, we'll focus on a Creditor's Voluntary Liquidation (CVL). This means the business can't repay its debts and isn't expected to recover that position.
What does liquidation mean for employees?
Here's what that means in practice:
Staff are generally immediately dismissed when a liquidator is appointed (if not already in the lead-up to the liquidation)
Employees become creditors - if they're owed wages or other reimbursements, these are allocated out of the asset sale proceeds, prioritised after secured creditors
If the liquidation doesn't raise enough to pay amounts owing to staff, the workforce is still, subject to statutory limits, covered by the Redundancy Payments Service
In essence, the company in liquidation's employee rights mean that staff aren't expected to write off outstanding amounts but become preferential creditors.
The issue can be where there isn't enough money to pay back all of the business debt since the liquidator must repay secured creditors (such as a bank with a debenture) first.
Liquidation employee entitlements
If you're concerned about what happens to employees when a company goes into liquidation, it's worth noting that team members do have liquidation employee entitlements.
They can make claims for any monies owing, such as:
Redundancy pay
Unpaid wages
Holiday pay
Payments in lieu of notice (PILON)
These claims are managed through the Redundancy Payments Service.
Those staff employed by the business for two years or more will automatically be entitled to redundancy pay.
What are the company in liquidation's employee rights?
So, as we've mentioned, the liquidation employee entitlements do cover redundancy.
However, that depends on the circumstances. In some cases, staff can transfer to a new employer if the previous business has been sold.
If an employee has been dismissed and is redundant, the insolvency practitioner will advise on the next steps.
They will provide:
A reference number (called a Case Reference or CN) that the redundant worker will need to quote on any claims
An RP1 Fact Sheet detailing how the Insolvency Service Redundancy Payments Service works
The exact employee rights of the company in administration will depend on how long each member of staff was working with the business, their age, and the details of their employment contract.
If a staff member were employed for two years, they would receive redundancy pay as follows.
| | |
| --- | --- |
| Age of redundant employee | Redundancy entitlement |
| 22 or under | Half a week's pay for each year of employment |
| Between 22 and 40 | One week's income for each year |
| 41 or above | One and a half week's wages for each year of work |
Note that redundancy entitlements from 6th April 2021 are capped at £544 per week, and workers can claim for up to 20 years of service.
What happens if an employee is redundant and the business can't pay outstanding wages?
Along with redundancy entitlements, employees can claim for unpaid wages, including commissions, bonuses and overtime.
However, anything claimed through liquidation employee entitlements needs to be supported by the employment contract.
Claims can cover up to eight weeks - and even if the money owed accounts for just a few days of work, it will be considered a claim for one week.
Unfortunately, outstanding pay owing for over eight weeks isn't claimable.
For example, if a staff member were to claim ten weeks of unpaid overtime, they would only be able to recoup the value owed for eight of those ten weeks.
Holiday pay is claimable for any accumulated benefits within the 12 months up to the insolvency; however, payments will be made for a maximum of six weeks' holiday pay.
To summarise, if you're wondering what liquidation means for employees, it usually means that they will be in a redundancy situation and therefore entitled to protections and statutory minimum payments in line with employment legislation.
However, there are limits to the claimable values.
There is the potential that they may not recover unpaid wages over extended periods if the liquidation doesn't raise sufficient funds, and the scope exceeds that covered by the Redundancy Payments Service.