< Back to blog
Shadow Directors And Liability During Insolvency: A Guide
February 12, 2021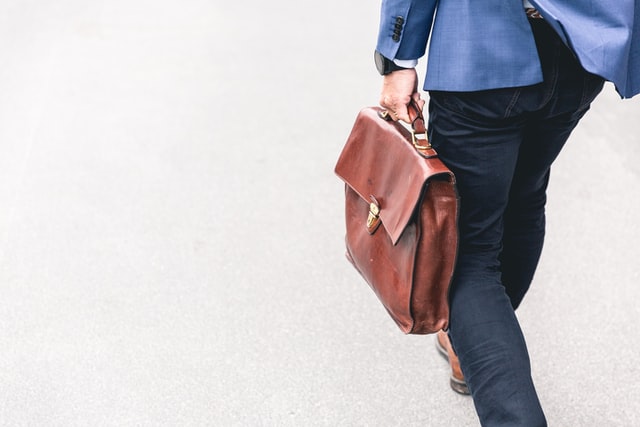 Without knowledge and expertise, insolvency can have a serious impact on a company, its directors and even its shadow directors. Here's our guide to shadow directors and liability during insolvency.
It is frequently assumed that only 'de jure' directors (those officially employed by a company) are liable during insolvency.
However, shadow directors may also face significant legal and professional consequences should their actions and behaviour be deemed by the administrator or liquidator as having played a role in a company's insolvency.
What is a shadow director?
It is crucial to understand the role of a shadow director to recognise the degree of business liability you face.
According to The Companies Act, 2006, a shadow director is a person "in accordance with whose directions or instructions the directors of a company are accustomed to act".
Put more simply, a shadow director has considerable sway over the actions of a company, without being a formal employee.
Typically, a shadow director may have previously held a leadership position in the company or be a major shareholder.
An insolvency practitioner is likely to view someone as a director, regardless of their formal employment status if he or she:
Has been responsible for decision making e.g. recruitment of senior team members
Has dealt with third parties on behalf of the company
Is referred to as a director in company communications
If you are a shadow director, it is vital you understand your liability during insolvency.
What are a shadow director's responsibilities with regards to insolvency?
Insolvency can come about in several ways – and occasionally through no fault of the company director(s).
In all cases, however, an insolvency practitioner will carry out an investigation into the actions of all company directors over the previous three years and refer their findings to the Insolvency Service.
Shadow directors are as accountable as official directors in such an investigation and may be liable for wrongful or fraudulent trading should evidence of wrongdoing be uncovered.
It is a shadow director's responsibility to avoid such trading practices (have a look at our blog explaining what is wrongful trading and how to recognise it in your business), and be aware of their liability throughout the entirety of their relationship with a company.
What might be the consequences of insolvency for a shadow director?
The repercussions of insolvency can be wide-reaching for a business and its directors.
Wrongful trading practices can result in directors being banned from such roles for up to 15 years under the Company Directors Disqualification Act 1986.
Directors may also be liable to pay a company's debts and could face jail time.
In recent years, a legal precedent has been set, subjecting shadow directors to the same fiduciary duties as official directors. Should they fail in this regard, they are at equal risk should a company seek legal proceedings against them.
It is important to recognise the reputational damage such an investigation can have on an individual, and that you do what you can to avoid such a situation occurring.
Can the risk of liability be reduced for a shadow director?
Is the role of shadow director appropriate for you? Do you need to be making major business decisions without an official directorship?
If you allow board members to make the decisions, and this is reflected in the minutes of board meetings, there is evidence that you are not in fact a shadow director – and therefore insulated from serious liability.
Business best practices are vital to avoiding, and limiting the damage, of insolvency.
Whatever your responsibilities as a shadow director, ensuring the company accounts are current, appropriately managed and forecasted is vital to reducing the pressure on the business should it become insolvent, and may in turn protect you to an extent as a director.
We would suggest that shadow directors take out appropriate director insurances to mitigate certain risks of liability.
Certainly, there is no substitute for expert advice in a business area rife with regulations, precedents, and challenges. Speaking to an insolvency expert about your legal position is a must.
Conclusion: Shadow directors and liability during insolvency
This guide will hopefully have given some clarity around the definition of what is a shadow director, and insight into the liabilities they may face during insolvency.
If there is any matter relating to directorship and insolvency you would like to discuss further or relation to your business, don't hesitate to get in touch with Hudson Weir for a no-obligation consultation.