< Back to blog
Closing A Limited Company: All You Need To Know
March 30, 2021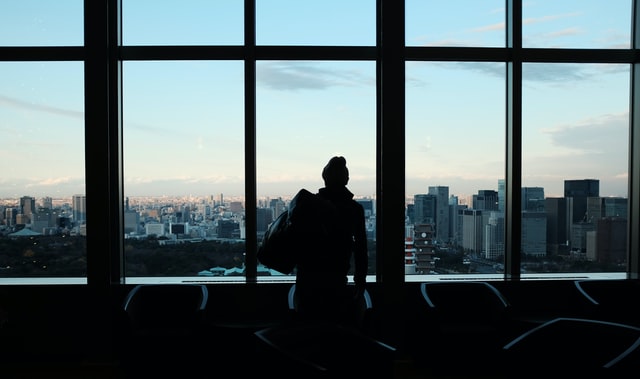 Thinking about closing a limited company? There are several different routes you can take - and the one you choose will depend on you and your company's specific circumstances.
In this article we'll look at the different options available to help you work out which one is right for your company.
How To Close A Solvent Company
If your company is solvent (it can pay its debts), there are two routes you can take to close it down:
The company directors and shareholders will usually need to agree to the closure of the company before you proceed.
Striking Off Your Company
You can have your company struck off the register if:
It hasn't traded or sold off stock in the last three months
It hasn't been threatened with liquidation
It doesn't have any agreements with creditors (such as a Company Voluntary Arrangement)
It hasn't changed its name in the last three months
Before striking off your company, you'll need to legally close down your business. You will need to:
Announce your plans to HMRC and other interested parties, including shareholders, creditors, employees, directors and managers/trustees of any employee pension fund
Deal with your company's accounts and assets
Pay employees' final wages and ensure they are treated in accordance with the rules
You'll then need to complete form DS01 and submit it to Companies House - this costs £10.
After submitting your application, your request will be published in the Gazette. If nobody objects, your company will be struck off the register after two months.
A second notice will be published in the Gazette and your company will be dissolved, which means it will cease to exist as a legal entity.
Learn more about what a compulsory strike off means for you and your company.
Closing A Limited Company Via A Members' Voluntary Liquidation
If your company is solvent but doesn't meet the criteria to be struck off, you can liquidate it via a Members' Voluntary Liquidation (MVL).
Liquidating your company (also called 'winding it up') will mean it stops doing business and employing people. It will be removed from the Companies Register and will cease to legally exist.
An MVL is a suitable option if:
You want to retire
You no longer want to run the business
You want to step down from a family business and nobody else wants to take over
In an MVL, a licensed insolvency practitioner will be appointed, and will take charge of winding up the company.
Find out more about closing a limited company via an MVL as well as what a declaration of solvency in an MVL procedure is.
Closing A Limited Company With Debts
If your company is insolvent (its assets are not enough to cover its liabilities), the creditors' interests have legal priority over those of the directors and shareholders.
When closing a limited company that is insolvent, you will need to arrange a Creditors' Voluntary Liquidation (CVL).
If your company can't pay its debts, it may be forced into Compulsory Liquidation.
Arranging A Creditors' Voluntary Liquidation
A company director can propose a CVL if:
The company is insolvent
Enough shareholders (75% by value of shares) agree to it
In order to get the shareholders' agreement, you'll need to call a meeting and ask them to vote.
If the shareholders agree to pass the winding up resolution, you must then:
Appoint an authorised insolvency practitioner as liquidator
Send the resolution to Companies House within 15 days
Publish the resolution in the Gazette within 14 days
Once all the company's assets have been converted into cash, the creditors have been repaid (pro rata), and the administrative and investigative matters concluded, the Liquidator will take steps to conclude the Liquidation and apply for the company to be struck off the register after three months.
Find out more about closing a limited company via a CVL.
How To Close A Limited Company That Never Traded
To close a company that has never traded, you simply need to apply to have it struck off using form DS01 as described above.
Once it's been advertised in the Gazette and the mandatory objection period has passed, it will be struck off the register and dissolved.
Can I Let A Company Become Dormant?
If your company is no longer trading you can let it become 'dormant' for tax.
You can only do this if the company is not trading, carrying on business activity or receiving income.
The company will still be registered at Companies House, and you will still need to send your annual accounts and confirmation statement, but the company can stay dormant for as long as you want.
Read our blog about what a dormant company is and if you should make your company dormant to find out more.

If you're thinking of closing your company, it's always a good idea to seek professional advice. At Hudson Weir, we can help you figure out the best option. Get in touch with us for a free, no obligation consultation.