Hudson Weir - Tottenham Court Road Office
Hudson Weir are an established firm of Insolvency Practitioners who specialise in business recovery and corporate financial solutions.
Hudson Weir provides industry leading, nationwide services for its clients with the intention of easing financial pressures and providing recovery strategies for struggling businesses.
Hudson Weir Ltd (Company number 09477593) is a company registered in England and Wales.
More About Us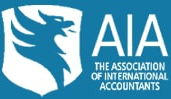 Address
Hudson Weir Insolvency Practitioners
61 Tottenham Court Road,
London, W1T 7NJ
Tel: 020 4580 1166
Working Hours
Weekdays: 9AM – 6PM
Saturday: Closed
Sunday: Closed
Bank holidays: Closed
Loading, please wait...
X